When:
June 16, 2019 @ 9:00 am – 11:00 am
2019-06-16T09:00:00-07:00
2019-06-16T11:00:00-07:00
Where:
Sugarloaf Ridge State Park
2605 Adobe Canyon Road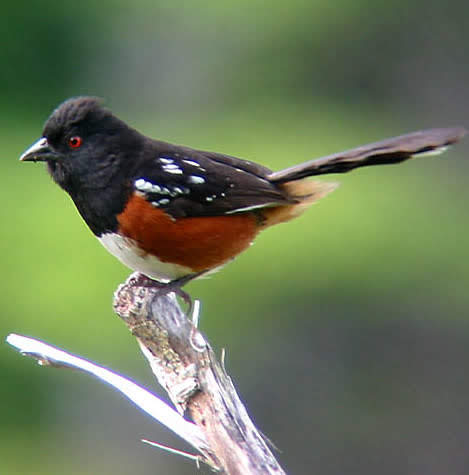 Can't tell your towhees apart?  Was that a steller's or scrub jay or just a "blue bird"?  A TV or a red-tail?  On this early morning ramble, join Carolyn Greene  as we will identify at least 10 bird species that make the park their summer home. Binoculars are optional, but do bring your eyes and ears as we search for birds by sight and especially sound.  We will also look for late blooming flowers and park wildlife.  The walk is approximately 3 miles on a mostly level trail. Meet in the White Barn parking lot. Wear good hiking shoes and your favorite bird name tag, bring water and a trailside  snack.