When:
December 31, 2021 @ 10:00 am – 11:30 am
2021-12-31T10:00:00-08:00
2021-12-31T11:30:00-08:00
Where:
Sugarloaf Ridge State Park
2605 Adobe Canyon Road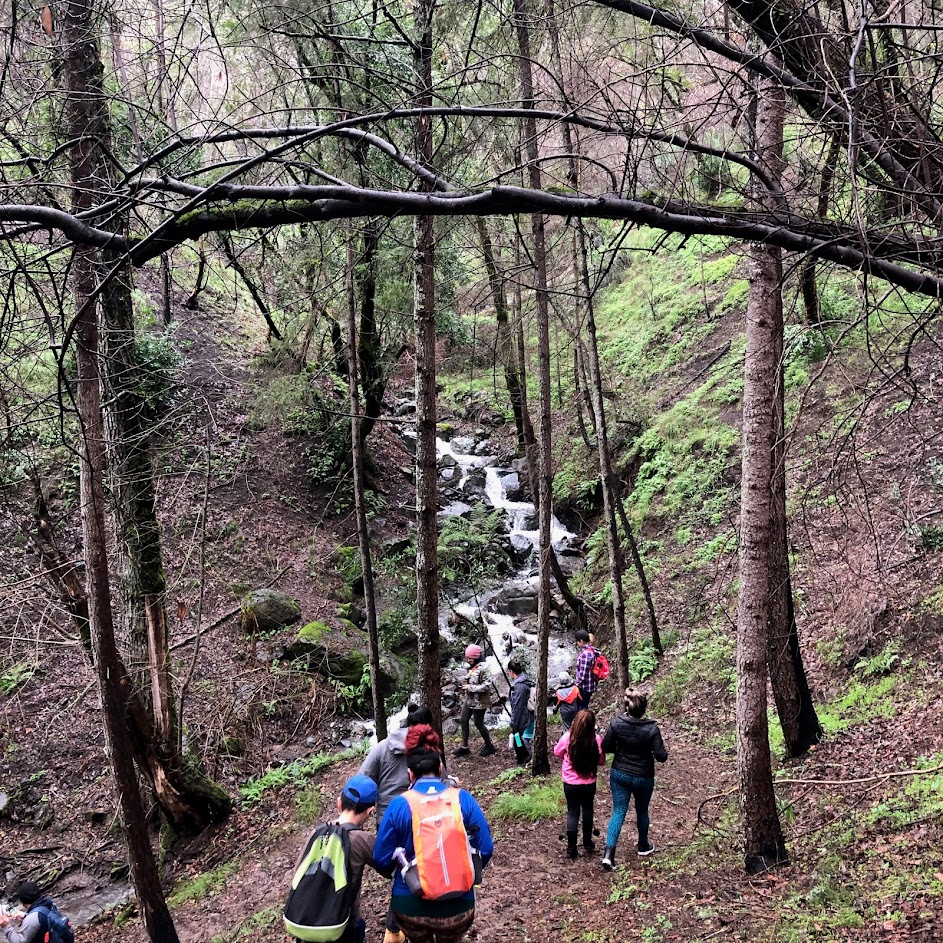 Caminata de víspera del año nuevo
Viernes 31 de diciembre
10-11:30am
Venga a caminar Sugarloaf en el último día del 2021. Esta paseo guiado de 2.1 millas es igualmente para excursionistas principiantes o avanzados. Nos reuniremos en el estacionamiento principal. La caminata y el estacionamiento son gratuitos y no requiere registración. Cruzaremos un pequeño arroyo en nuestra ruta, así que por favor vista calzado adecuado, ropa cómoda, y traiga agua. También le invitamos traer una taza para que sus pequeños disfruten de chocolate caliente después de la caminata.
Las lluvias fuertes cancelan el evento. Seguiremos las medidas apropiadas en acuerdo con órdenes del Departamento de Salud Pública del Condado. Si tiene preguntas, necesita transportación (dentro del Valle de Sonoma), o busca más información, por favor comuníquese con Alma o Arsel por correo electrónico (senderos@sonomaecologycenter.org) o llame al (707) 833-5712. 
Este evento es respaldado por Route to Parks, una beca de Parks California. 
New Year's Eve Hike
Friday 12/31, 10am-11:30am
Come hike Sugarloaf on the last day of 2021. This guided 2.1-mile hike will take us from the main parking lot to the waterfall and back. Meet at the main parking lot. There will be a small wet crossing, so wear appropriate footwear. Please bring a reusable drink container so your little ones can enjoy hot cocoa after the walk. This is a bilingual, free event planned around a primarily Spanish-speaking audience. Families from underrepresented groups are particularly welcome. Registration is not required.
Heavy rain cancels. We will follow the appropriate guidance from the County's Public Health Department. For questions, contact Alma or Arsel at senderos@sonomaecologycenter.org
This event is sponsored by Route to Parks, a project of Parks California.