When:
March 7, 2020 @ 9:00 am – 12:00 pm
2020-03-07T09:00:00-08:00
2020-03-07T12:00:00-08:00
Where:
Sugarloaf Ridge State Park
2605 Adobe Canyon Road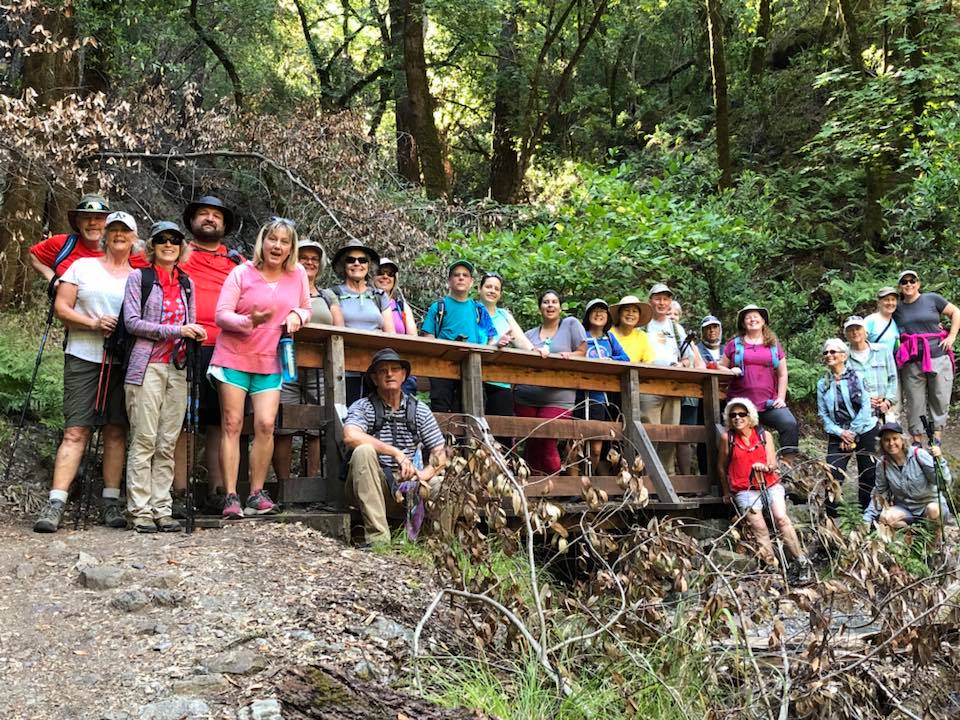 Please join us for an 8-week INTERMEDIATE Hiking for Fitness Program. The program leaders will guide you on a series of weekly hikes with the challenge increasing each week. Leaders will have group discussions about gear, hydration, hiking poles, first aid and pacing, etc. The group's final hike aims for Bald Mountain, where hikers can enjoy stunning vistas.
The Hiking series costs $80, or free (plus free parking) for hikers with a 2019 or newer ParkRx from a Sonoma County Medical Provider. Click here for ParkRx info.
Hike Schedule
1) Sat 3/7–Waterfall Loop, 2 miles, 595 ft [meet @ main lot]
2) Sat 3/14–Vista Trail Loop, 3.6 miles, 700 ft [meet @ white barn lot]
3) Sat 3/21–Goodspeed to Nattkemper bench, 4.2 miles, 1060 ft [meet @ Goodspeed lot]
4) Sat 3/28–Hillside/Brushy Peaks to Neptune picnic table, 4.6 miles, 780 ft [meet @ white barn lot]
5) Sat 4/4–Grandmother Oak (Sugarloaf's McCormick Addition), 4.2 miles, 1060 ft [meet @ Hood Mtn Regional Park's Los Alamos parking lot]
6) Sat 4/11–Vista Trail Loop (counter-clockwise), 4.7 miles, 1000 ft [meet @ white barn lot]
7) Sat 4/18–Brushy /Grey Pine (Hillside start), 6.5 miles, 1230 ft [meet @ white barn lot]
8) Sat 4/25–Bald Summit (w/ optional Headwaters wiggle = 5.8 mi), 5.25 miles, 1500 ft [meet @ white barn lot]
(routes subject to change based on group and weather)