When:
April 11, 2020 @ 11:30 am – 12:30 pm
2020-04-11T11:30:00-07:00
2020-04-11T12:30:00-07:00
Where:
Sugarloaf Ridge State Park's McCormick Addition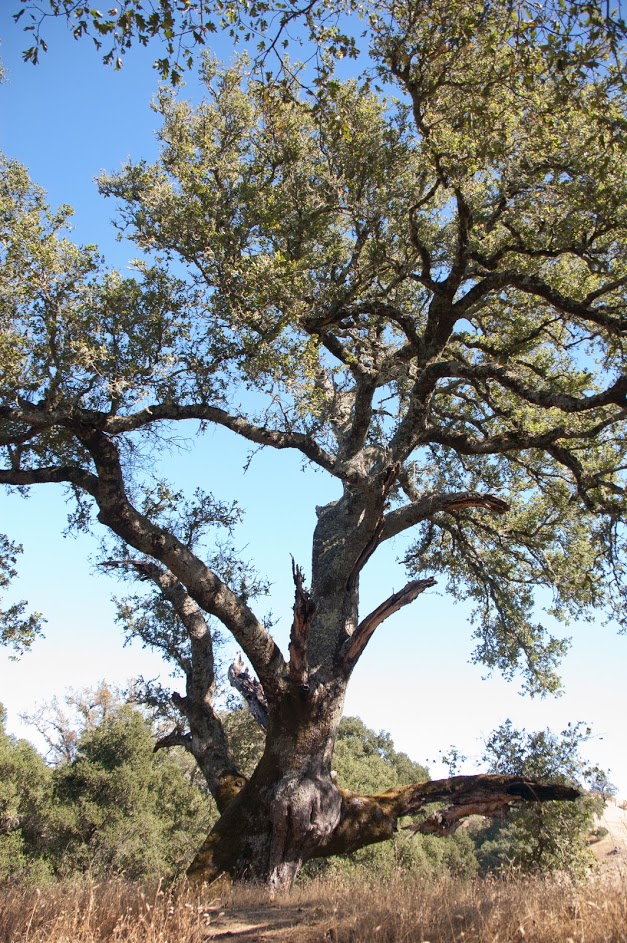 The mighty Grandmother Oak of Sugarloaf's McCormick section fell during the windstorm that started the Kincaid Fire in November of 2019. This tree, thought to be the oldest and largest coast live oak in the park, and one of the largest anywhere is estimated to be 500 years old when it fell. We invite you to join former current and former stewards of the land, poets, and friends in biding our beloved tree farewell.
We encourage you to join the free "Bill and Dave Hike" that begins at 10AM from Hood Mountain Regional Park's Los Alamos parking lot. The hike to the tree is 2.25 miles one way with a 1000-foot climb. There will be very limited seating on a first-come, first-serve basis to ride to the Grandmother Oak trailhead.  From there, it is a 1/3-mile hike with a 200-foot elevation gain. Contact john@sonomaecologycenter.org for the availability of a ride.
We also invite you to bring small dishes to share (potluck style), on a nearby meadow post-ceremony.