When:
October 19, 2019 @ 5:00 pm – 7:00 pm
2019-10-19T17:00:00-07:00
2019-10-19T19:00:00-07:00
Where:
Sugarloaf Ridge State Park
2605 Adobe Canyon Road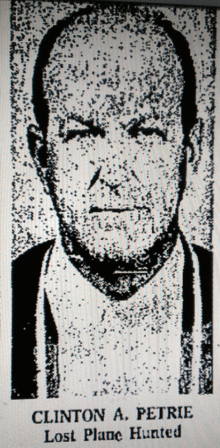 Come to Sugarloaf Park for a bilingual, Ghosts of Sugarloaf sunset walk and talk. On this two- mile walk, the hike leader will recount the fascinating history of some of those that have met their maker in the park including a desperate millionaire with a checkered past and a homesteader that went boom. The hike will follow the Meadow Hillside trail loop and include 250 feet of vertical climb. The hike will stop at Camp Butler to watch the sunset. Bring a flashlight as hike will end in the dark or twilight. Meet at the White Barn. $5 per adult, free for campers, students, volunteers, and 18 and under. Parking fees apply. Please register at https://www.brownpapertickets.com/event/4403801 
Contact Alma at alma@sonomaecologycenter.org with your questions.
¡Acompáñenos en una caminata bilingüe única en Sugarloaf y aprenda más sobre la historia del parque! Esta caminata de dos millas incluirá historias fascinantes sobre algunos individuos que fallecieron en el parque – desde un millonario desesperado con un pasado interesante a un colonizador que hizo un gran "boom." La caminata seguirá los senderos Meadow y Hillside e incluye 76 metros de ascenso vertical. La caminata parará en el campamento Butler para disfrutar del atardecer. Se sugiere que traigan una linterna ya que la caminata terminará en la oscuridad o el crepúsculo. Reúnase en el área del granero blanco.
Costo: $5 por adulto; gratis para campistas, estudiantes, voluntarios, y menores de 18 años. El estacionamiento es $10 por vehículo.  Por favor regístrese en https://www.brownpapertickets.com/event/4403801 
Contacte a Alma con sus preguntas en alma@sonomaecologycenter.org