When:
September 14, 2019 @ 9:00 am – 12:00 pm
2019-09-14T09:00:00-07:00
2019-09-14T12:00:00-07:00
Where:
Sonoma Garden Park
19996 7th St E
Sonoma
CA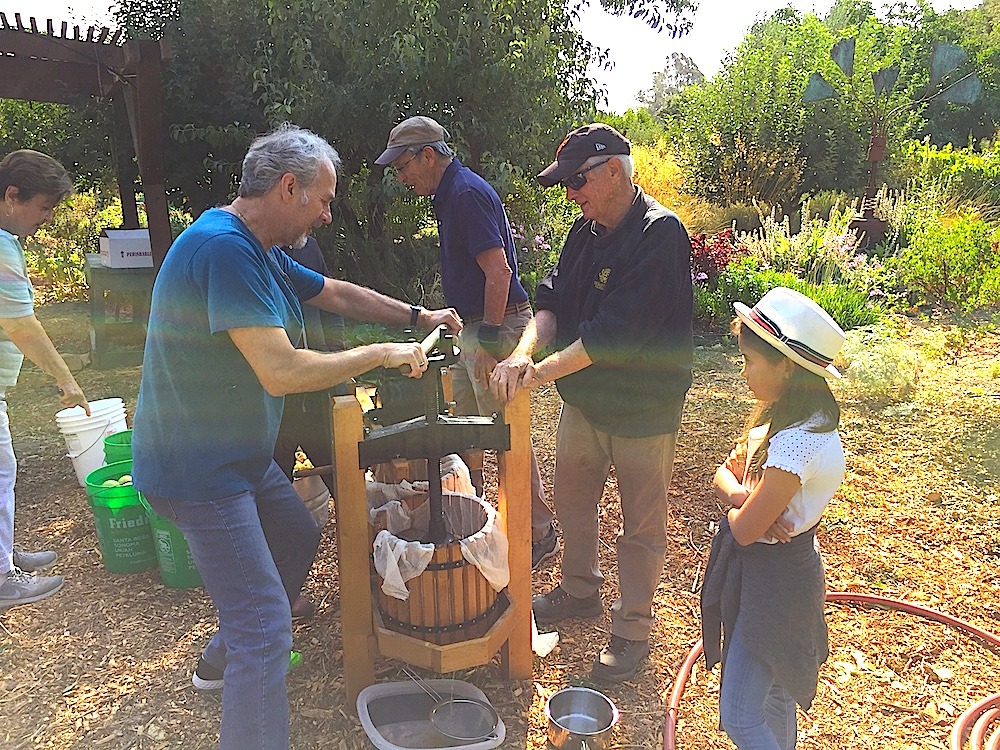 Want to make your own apple cider? Bring some quart jars or a half-gallon jug to Sonoma Garden Park on Saturday, Sept. 14, between 10 a.m. and noon (same time as the weekly Harvest Market), and join us as we make cider with our apple press.
This is a great activity for children, who can crank the press and feed apples into the hopper. Older children can wash the apples, oversee chopping, and more. (Adult help with the pressing is welcome too.) If you have apples at home, sort out the good ones and bring them along.