When:
July 16, 2020 @ 9:00 pm – 10:00 pm
2020-07-16T21:00:00-07:00
2020-07-16T22:00:00-07:00
Where:
Robert Ferguson Observatory
Sugarloaf Ridge State Park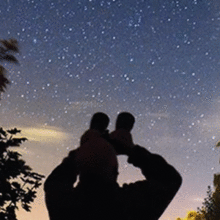 The Robert Ferguson Observatory, after its long closure due to COVID-19, will be hosting "Bring Your Own Binoculars and Chairs" on July 16th at 9:00 PM. A small number of guests will be treated to a laser guided tour of the constellations and interesting objects visible with binoculars, such as binary stars, star clusters, nebula, Jupiter and its moons. Chairs and blankets are highly recommended.

The program will begin promptly at the time listed. Allow generous time to arrive, park, gear up and settle in!

Please note that this is an outdoor event only. The observatory building and its telescopes will NOT be open.

We will be following strict COVID-19 precautions. Guests are required to wear masks and observe proper social distancing from other family groups. Individuals exhibiting symptoms such as coughing, sneezing and fever, have tested positive or have been exposed to others who have tested positive, should not attend. All events, while scheduled, are subject to change in accordance with COVID-19 County and State guidelines. To stay up to date, visit our calendar. Ticket purchasers will be notified by email of any changes.

$25.00 per adult and $20.00 for seniors (62+) and under 18.

RFO is operated by the Valley of the Moon Observatory Association, a 501(3)(c) nonprofit organization, and all of the proceeds will go towards maintaining this beloved Sonoma county institution.

For more information about other upcoming events please visit our calendar.

For more information about the Robert Ferguson Observatory and its other astronomy programs, please visit rfo.org.